SYMPTOMS:
Sudden high fever
Stiff neck
Severe headache that seems different than normal
Headache with nausea or vomiting
Confusion or difficulty concentrating
Seizures
Sleepiness or difficulty waking
Sensitivity to light
No appetite or thirst
Skin rash (sometimes, such as in meningococcal meningitis)
CAUSES:
VIRAL MENINGITIS:
Viral meningitis is usually mild and often clears on its own. Most cases in the United States are caused by a group of viruses known as enteroviruses, which are most common in late summer and early fall. Viruses such as herpes simplex virus, HIV, mumps, West Nile virus and others also can cause viral meningitis.
BACTERIAL MENINGITIS:
Streptococcus

pneumonia

(pneumococcus).

This bacterium is the most common cause of bacterial meningitis in infants, young children and adults. It more commonly causes pneumonia or ear or sinus infections.

Neisseria meningitidis (meningococcus). This bacterium is another leading cause of bacterial meningitis. These bacteria commonly cause an upper respiratory infection but can cause meningococcal meningitis when they enter the bloodstream. This is a highly contagious infection that affects mainly teenagers and young adults.
Haemophilus influenzae (haemophilus). Haemophilus influenzae type b (Hib) bacterium was once the leading cause of bacterial meningitis in children.

Listeria monocytogenes (listeria).

These bacteria can be found in unpasteurized cheeses, hot dogs and luncheon meats. Pregnant women, newborns, older adults and people with weakened immune systems are most susceptible. Listeria can cross the placental barrier, and infections in late pregnancy may be fatal to the baby.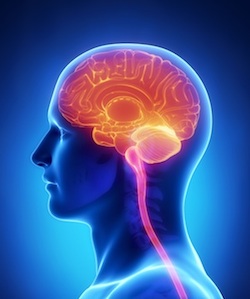 :
FUNGAL MENINGITIS:
Fungal meningitis is not transmitted from person to person. The fungi are usually inhaled and then spread by the blood to the central nervous system; fungi may also be directly inserted into the central nervous system by medical techniques or enter from an infected site near the central nervous system to cause meningitis.
TREATMENT:
BACTERIAL MENINGITIS;
Acute bacterial meningitis must be treated immediately with intravenous antibiotics and, more recently, corticosteroids. This helps to ensure recovery and reduce the risk of complications, such as brain swelling and seizures.
The antibiotic or combination of antibiotics depends on the type of bacteria causing the infection. Your doctor may recommend a broad-spectrum antibiotic until he or she can determine the exact cause of the meningitis.
Your doctor may drain any infected sinuses or mastoids — the bones behind the outer ear that connect to the middle ear.
VIRAL MENINGITIS:
Antibiotics can't cure viral meningitis, and most cases improve on their own in several weeks. Treatment of mild cases of viral meningitis usually includes:
Bed rest
Plenty of fluids
Over-the-counter pain medications to help reduce fever and relieve body aches
Your doctor may prescribe corticosteroids to reduce swelling in the brain, and an anticonvulsant medication to control seizures. If a herpes virus caused your meningitis, an antiviral medication is avaiable.
FUNGAL MENINGITIS:
Fungal meningitis is treated with long courses of high dose antifungal medications, usually given through an IV line in the hospital. The length of treatment depends on the status of the Immune system and the type of fungus that caused the infection. For people with immune systems that do not function well because of other conditions, like
AIDS
,
diabetes
, or
cancer
"IV LINES IN HOSPITALS THROUGH WHICH MEDICINES ARE GIVEN. "
PRECAUTIONS:
Wash your hands. Careful hand-washing helps prevent germs. Wash hands often, especially before eating and after using the toilet, spending time in a crowded public place or petting animals.
Practice good hygiene. Don't share drinks, foods, straws, eating utensils, lip balms or toothbrushes with anyone else.
Stay healthy. Maintain your immune system by getting enough rest, exercising regularly, and eating a healthy diet with plenty of fresh fruits, vegetables and whole grains.
Cover your mouth.

When you need to cough or sneeze, be sure to cover your mouth .
"AFTER ALL PREVENTION IS BETTER THAN CURE."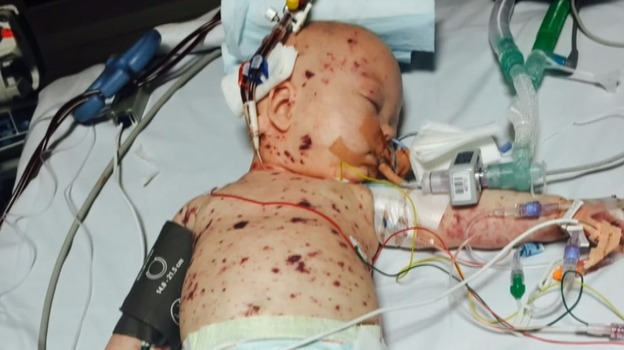 MADE BY :
MEHREEN ZEHRA 8-A